See a complete phone-friendly list of all the adult, YA, and children's books by Shirley Rousseau Murphy.


Welcome to the official site of
Shirley Rousseau Murphy

Author of nearly 50 books, including among others the popular Joe Grey cat mystery novels, the Dragonbards Trilogy for young adults, and many books for children.



Coming
April 23

Cat Chase
the Moon

A new book in the Joe Grey cat mystery series. For more information visit www.joegrey.com.
Back in Print! Some children's and YA books

White Ghost Summer (Paperback and Kindle editions)
No one—certainly not Melani, who longed for the country—could have imagined that a city house could be like this, but there it was, big and old, lovely and strange, with odd juttings and turnings and unexpected windows. And it stood just where the city met the Pacific Ocean, next to a vast park. Mel's room looked onto the park with its flowers and trees, and horses on the bridle paths. It was there, early one foggy morning, that she first saw the ghost horse—a great silvery stallion standing on a hill rising like an island above the swirling fog.

''The author's love of horses and of art overflows into this romantic, delightfully told story about a gifted family," said the Chicago Tribune when this book—enjoyed and remembered by its many enthusiastic readers—was first published. "Where has the stallion come from? is he real?. . . How these questions are answered and how Mel wins her heart's desire brings to an end what her family agrees has been a 'very fine summer.'"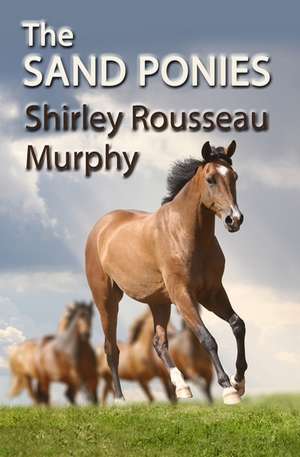 The Sand Ponies (Paperback and Kindle editions)
There is only one way to go: north toward their old home by the sea—the ranch that had been sold, and their beloved horses sold, when their parents were killed in the car accident. Running away from the drunken and abusive uncle with whom they'd been sent to live, Karen and Tom know they are taking the most obvious route, but no other place draws them.

It's a long journey before they reach the coast and discover the one place where wild ponies roam, ponies that people call magical—and where they tangle with a gang of thieves. Escaping, they find shelter with a group of honest, kind and mismatched new friends, not all of them what they seem. They don't know then, longing so for their horses, that Karen's buckskin pony yearns for bis old home too, where he had been bom—but that pony is as stubborn as Karen.

This haunting story, like Shirley Rousseau Murphy's other horse book, White Ghost Summer, has been enjoyed by many readers who will be happy to find back in print.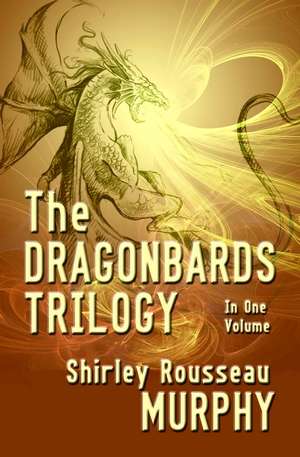 The Dragonbards Trilogy (Paperback, Kindle and EPUB editions)
Nightpool, The Ivory Lyre, and The Dragonbards in a single volume. The books of this YA fantasy trilogy, loved and remembered by young people who read them in the late 80s, have been out of print for many years, although they have been available in ebook form since 2010. Now they are being issued in an omnibus paperback edition, and also in an omnibus ebook, to be discovered by a new generation of readers.

ALA Booklist said of the original Harper edition, "A finely crafted story filled with scenes of chilling horror as well as courage and beauty. Murphy's dragon lore exhibits an exciting immediacy; her scenes of dragons in flight exalt the reader.... Anne McCaffrey, make room." For more quotes from reviews, please visit this site's Fantasy page.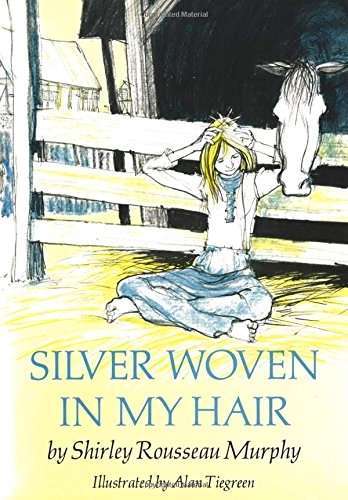 Silver Woven in My Hair (Paperback edition only)
Silver Woven in My Hair is an involved, realistic telling of the cIassic medieval Cinderella story, into which are woven several other international versions of the tale, as well. This heroine is bold, strong-willed, inventive, and far more in charge of her fate than are her historic counterparts.

A review from the Atlanta Constitution: "[Murphy] has fleshed out the characters . . . and breathed freshness and suspense into [an ancient] plot. I found Thursey, the heroine, to be lovable and considerably more spunky than the original. and the step-sisters properly villainous." Another reviewer has called this new version of Cinderella "a rich and amusing romance that will please many teens and adults as well as younger readers."




---


For notifications of book releases, see Shirley Rousseau Murphy's official Facebook page.