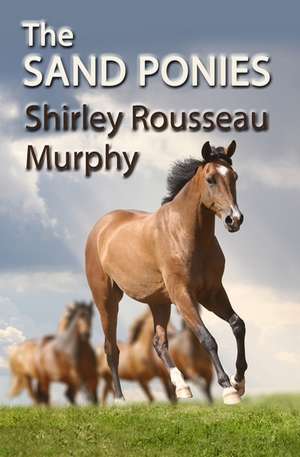 Newly Reissued!
Horse Books for
Middle-Grade Readers

The Sand Ponies
New paperback and Kindle editions, 2016
(Original Edition: Viking, 1967, with illustrations by Erika Weihs)

White Ghost Summer
New paperback and Kindle editions, 2016
(Original edition: Viking, 1967, with illustrations by Barbara McGee)


"The author's love of horses and of art overflows into this romantic, delightfully told story about a gifted family. . . The White Ghost is a silvery white stallion that, when first seen in the fog at dawn, is Mel's answer to a dream. Where has the stallion come from? Is he real?. . . How these questions are answered and how Mel wins her heart's desire brings to an end what her family agrees has been a 'very fine summer.'" --Chicago Tribune

"White Ghost Summer was her first children's book, and both it and The Sand Ponies have more depth and complexity than the average horse story." --Jane Badger, author of Heroines on Horseback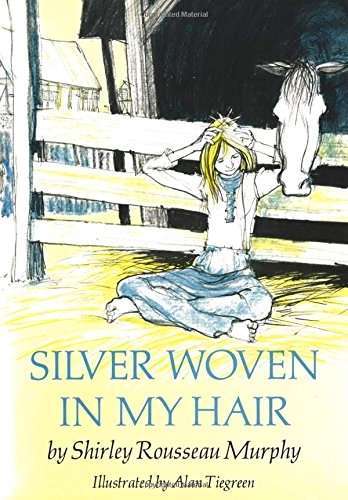 A Cinderella Retelling, Now Back in Print: Silver Woven in my Hair

Illustrations by Alan Tiegreen; British editon, Zoe Atkin
Hardcover: Atheneum, 1977; paperback: Avon, 1991
London: Macdonald and Jane's, 1978
Reissue: Trade paperback, Atheneum, 2015

An involved, realistic telling of the cIassic medieval story, into which are woven several other international versions of the tale, as well. One reviewer has called this new version of Cinderella "a rich and amusing romance that will please many teens and adults as well as younger readers."

"[Murphy] has fleshed out the characters . . . and breathed freshness and suspense into [an ancient] plot. I found Thursey, the heroine, to be lovable and considerably more spunky than the original. and the step-sisters properly villainous." --Atlanta Constitution

"One of the best retellings of Cinderella I've ever read. . . . The characters, from Thursey to Gillie to the nasty stepfamily, are well-drawn and life-like. The story is very grounded in reality, in a practical world where dishes have to be washed and goats have to be fed and there's none of the impossible and imcomprehensible leaps that the original fairy tales often make. . . . Murphy has kept some of the poetry of the old tales, while giving us characters and a plot that are more tangible." --Tales of the Marvelous Book Blog


More Young Adult and Children's Books
by Shirley Rousseau Murphy

"What is more real than the world seen through the eyes of wonder? Wonder, not cynicism, gives us our true view of reality. For wonder produces that heightened sense of the world that comes at special times--heightened not over what there is to see, but what we usually take the time and make the effort to see.... Large doses of ugliness, of violence, of mediocrity, can glut a child's vision and weaken him; none of these can build great castles before a child as magic can. The magic of creativity, of strong love and joy, a heightened sense of discovery of the world and self, these are the spells that can strengthen and keep a child."

—Shirley Rousseau Murphy, "The Reality of Magic," School Media Quarterly


Young Adult Novels (now available in ebook editions)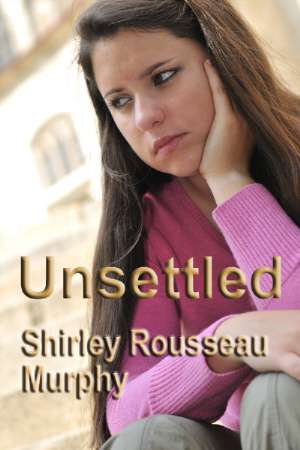 Unsettled
(Originally published in hardcover as Poor Jenny, Bright as a Penny)
Viking, 1974; Ebook edition, 2011

"A complex, grim . . . but finally moving story. . . . When you see what giant obstacles Jenny has to scale, what strength and inner resources she must throw into the effort, life for the rest of us seems suddenly to be lived on Easy Street." —New York Times Book Review

"Though it was designed for . . . 13, 14, and 15-year olds, it kept me from sleep and television the other night. . . . A moving story about a poor urban family whose pattern of life is set by the dyed-haired, beer-drinking mother with a penchant for packing up and moving on when things get tough. . . . It's a good story and, I believe, a story that is true to our times." —Atlanta Constitution

"Balanced and full of suspense, a moving novel that faces desperate situations without flinching." —Vanguard

"Mrs. Murphy doesn't flinch from Jenny's grim surroundings or her mother's hopelessly unmaternal behavior." —Kirkus Reviews

"The writing style is excellent, the characterization and dialogue strong and convincing . . . it is realistic, it is candid if depressing . . . [and conveys] the concept that the resilient young can endure in formidable circumstances." —Bulletin of the Center for Children's Books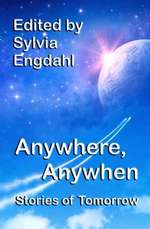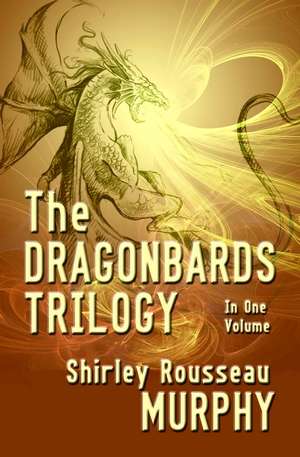 The Dragonbards trilogy (See the Fantasy Page)
Harper, 1985 - 1988; Ebook editions, 2010

The World of Ere series (See the Fantasy Page)
(Formerly titled The Children of Ynell series)
Atheneum, 1977 - 1981; Ebook editions, 2010

"The Mooncup" (novella set in the world of Ere)
In Anywhere, Anywhen: Stories of Tomorrow, Sylvia Engdahl, ed.
Atheneum, 1976; Ad Stellae Books ebook, 2011



Books for Older Children


Carlos Charles (with Pat Murphy)
Viking, 1971

The Grass Tower
Atheneum, 1976

Medallion of the Black Hound (with Welch Suggs)
Harper, 1989


Books for Younger Children


The Song of the Christmas Mouse
Illustrations by Donna Diamond
Harper, 1990

Soonie and the Dragon
Illustrations by Susan Vaeth
Atheneum, 1979

The Pig Who Could Conjure the Wind
Illustrations by Mark Lefkowitz
Atheneum, 1978

The Flight of the Fox
Illustrations by Don Sibley; jacket by Richard Cuffari
Atheneum, 1978; Junior Literary Guild, 1978

Elmo Doolan and the Search for the Golden Mouse
Illustrations by Fritz Kredel
Viking, 1970; Avon paperback, 1982


Picture Books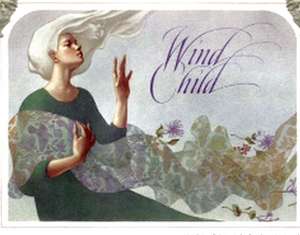 Wind Child
Illustrations by Leo and Diane Dillon
Harper, 1999

"Elements of fantasy and folklore intertwine in both the telling of and the art work for this haunting, mystical tale. Unaware that her father was an east wind, Resshie, now a young woman, yearns to be part of the sky.... Murphy's carefully honed prose, striking in its spare, direct simplicity, establishes a mythic tone. Subtle hints pave the way for an ending of allegorical proportions.... The stark beauty of both text and artwork are sure to draw sophisticated readers into the stunning meditation on the price of immortality." —Publisher's Weekly, May 17, 1999
"An exquisite story from Murphy (The Song of the Christmas Mouse, 1991, etc.) that has the air of myth about it, and which is intricately plotted visually by the Dillons.... The rhythms of the text find precise resonance in the pictures, and if the wind indeed has colors, they are the hues of these scenes, from gossamer greens to shadowy heliotropes, silvery blues, and gilt-edged platinum. A picture book to be cherished." —Kirkus Reviews, May 1, 1999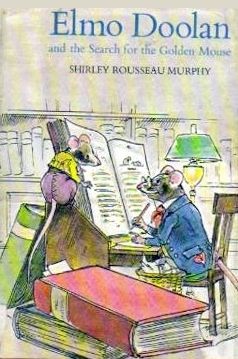 "The Dillons' art perfectly suits this book.... Hair, clothing, clouds, and leaves are in constant motion until the prince appears, when stillness momentarily falls on the art. As the intricate artwork imposes order on the curves of nature, so the weaving together of work and love, freedom and fulfilment, self and soul mate gives the tale depth and resonance." —School Library Journal, April, 1999
"With elements of myth and folklore, this is a satisfying romantic story enhanced by elegant, other worldly illustrations.... Will delight fairy2- tale fans." —ALA Booklist, June, 19 "Wind Child is a visual and literary delight that will capture the imaginations of readers of all ages, not just its intended audience." —Monterey County Herald, June 27, 1999
"Even if one could not see the stunning paintings and sculptures that illustrate the text in Murphy's just-released book, Murphy's evocative wording flows in such mesmerizing, textured sounds that exquisite scenes are conjured before the mind's eye.... What a marvel this book is! —Carmel Pine Cone, June 18, 1999
Wind Child was among five HarperCollins titles chosen as "Pick of the Lists" by the American Booksellers Association, and was featured in the April 12 issue of Bookselling.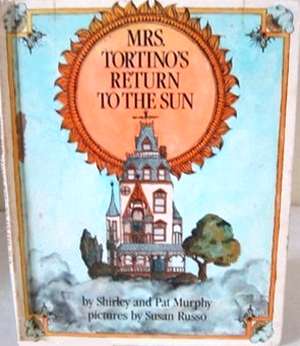 Mrs. Tortino's Return to the Sun (with Pat Murphy)
Illustrations by Susan Russo
Lothrop, 1980

Valentine for a Dragon
Illustrations by Kay Chorao
Atheneum, 1984; Atheneum paperback

Tattie's River Journey
Illustrations by Tomie de Paola
Dial, 1983; Dial paperback
London: Methuen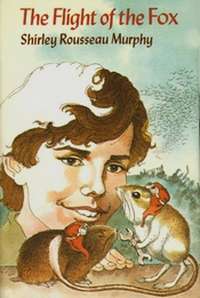 Dixie Council of Authors and Journalists Awards

Silver Woven in My Hair
The Flight of the Fox
The RIng of Fire
Nightpool
The Ivory Lyre

Articles About Children's Literature

"Fantasy for Young Readers"
The Writer, September 1989
"Survival, Creativity and The Dormouse"
The Advocate, Spring 1984
See a complete phone-friendly list of all the adult, YA, and children's books by Shirley Rousseau Murphy.
"The Reality of Magic"
School Media Quarterly, Fall 1973